Power Washing/Pressure Washing in NYC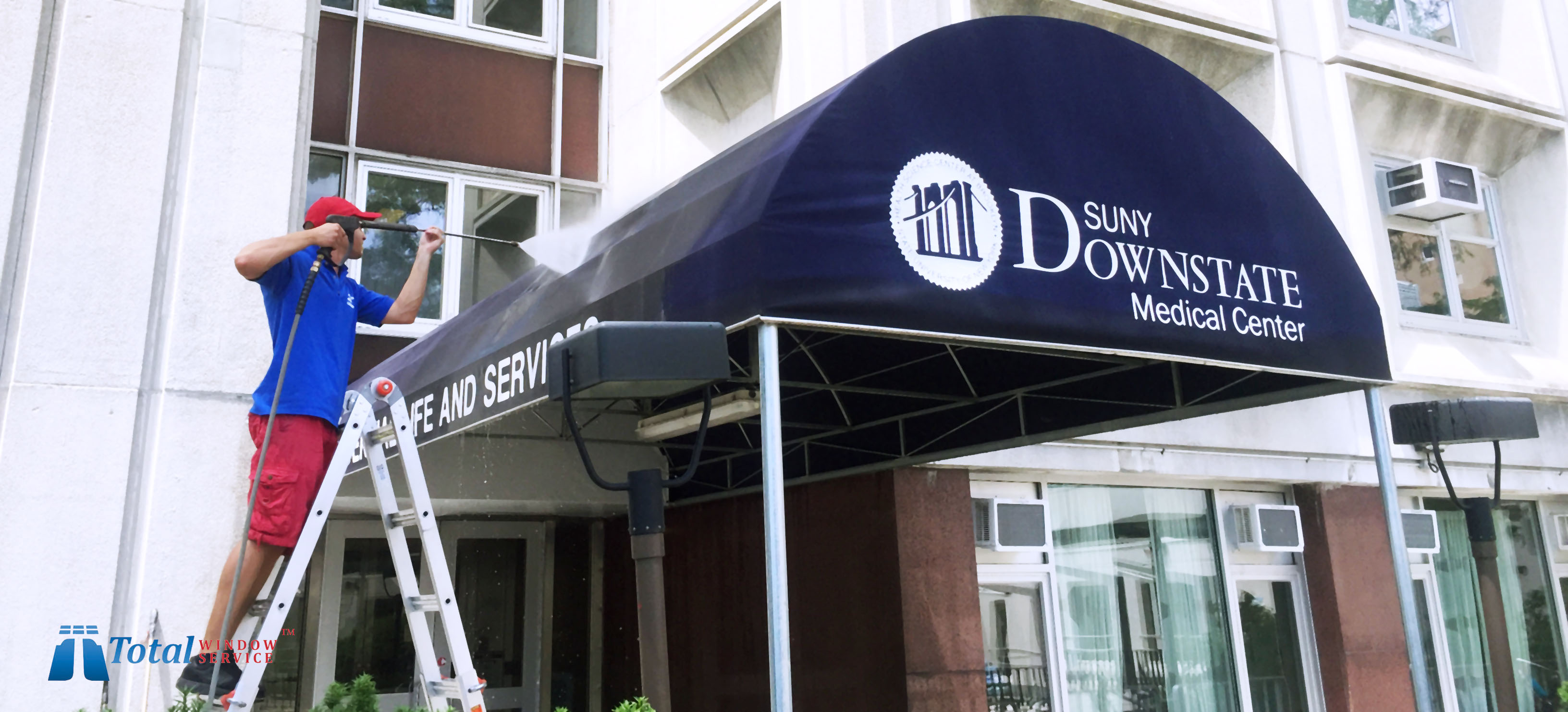 Total Window Service offers commercial and residential power washing services in New York City and the surrounding areas, including Brooklyn. We can professionally clean your building's exterior, brownstone, driveway, sidewalk, storefront, awning, or whatever you need power washed. Just give us a call, and we will happily provide you with a free quote over the phone, by email, or on-site.

Your building doesn't have to stay dirty when you can bring in Total Window Service to help clean it up. We provide power washing, also known as pressure washing, to the entire New York City area. We use a high-pressure water sprayer to remove loose paint, mold, grime, dust, mud, cobwebs, chewing gum, and dirt from the surface of your building. This type of washing is the most effective method for cleaning and restoring a building's original finish, regardless of the type of construction materials that were used to build it. Our service ensures no damage is done to delicate brickwork, stonework, or exterior walls.
Reliable Service From Dedicated Specialists
All employees of Total Window Service are well-trained and certified in using suspended scaffolding, rope access techniques, aerial lifts, and whatever else it takes to get the best results for your building. We have also developed a training program for our employees to create a safe and efficient atmosphere for everyone. They are trained to be professional, neat, punctual, and well-organized. You will notice the difference when our experts are on-site!

We have extensive cleaning product knowledge, which ensures that you will get the very best results when you hire Total Window Service for your power washing and pressure washing needs. You can trust us to clean and restore your building without damaging it in any way.
Get a free quote today! Call 917-972-9020 or email info@totalserviceny.com. Or use our convenient online form to contact us. 

If you are looking to get an accurate and fast estimate online, please send us pictures of your building or provide the address so we can look at it for ourselves. We will respond to your request in a prompt manner. Reach out to us today!